The Robert Wood Johnson Foundation (RWJF)
This foundation is the nation's largest philanthropy dedicated solely to health.
At RWJF, we are working to build a national Culture of Health. Our goal is to help raise the health of everyone in the United States to the level that a great nation deserves, by placing well-being at the center of every aspect of life.
We are very aware that achieving this will take unprecedented collaboration—a movement for better health. At the same time, we also know we are far from alone in our belief that everyone should have the opportunity to lead a healthier life. And by working alongside many others, we can bring about meaningful change, now and for generations to come.
Click HERE to watch a video on how Vicksburg, MS is building our culture of health.
Click HERE to learn more about the Robert Wood Johnson Foundation and how Vicksburg is on the right track to create a culture of health.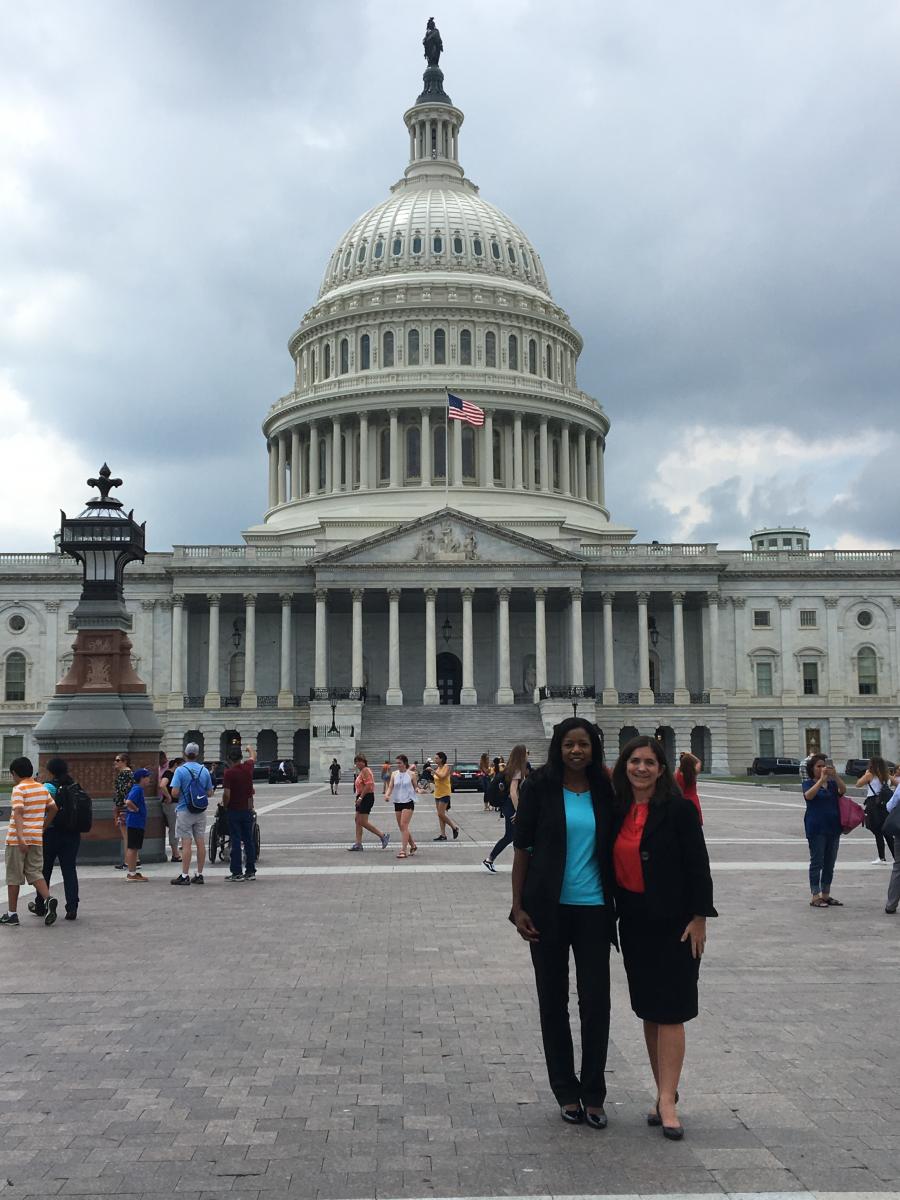 The success of Vicksburg was heard in Washington, D.C., when members of the community traveled to the nation's capital to meet with Mississippi's congressional delegation.
Linda Fondren with Shape Up Mississippi and Michele Connelly with the United Way of West Central Mississippi had the opportunity to meet with senators Cindy Hyde-Smith and Roger Wicker, as well as congressmen Steven Palazzo and Bennie Thompson to highlight community-led health initiatives that have received national recognition and sparked improving the well-being of residents. In 2017, Vicksburg received the prestigious Robert Wood Johnson Foundation Culture of Health Prize, which recognizes innovative efforts to improving health. Vicksburg is the first community in Mississippi to win the coveted award. Fondren also had the opportunity to participate in a Capitol Hill briefing where she shared insights on how Vicksburg came together to rally around education improvement and how it sparked momentum that also helped to fuel downtown revitalization and job development in the city.
"Five years ago, our vacancy rate in the downtown historic district was at 65 percent," Fondren said. "Now, it is only four percent with an increase in more restaurants, museums, retail and residential space, while also drawing more tourists."
Some of the highlights pointed out include:
• In the past five years, the graduation rate among students in the Vicksburg Warren School District has increased from just more than 58 percent to 72 percent.
• The community invested in the future of children by passing an $83 million bond referendum that will fund major renovations, upgrades and expansions to schools in the district.
• The Vicksburg National Military Park has embraced the partnership with the community in promoting the theme "our shared history, our shared community, our shared health," increasing physical activity, bridging the racial divide and decreasing obesity.
• Several new walking trails, a community garden, a skate park and improvements to neighborhood parks have created additional opportunities for physical activity.
https://mississippitoday.org/2017/10/30/vicksburg-nationally-recognized…