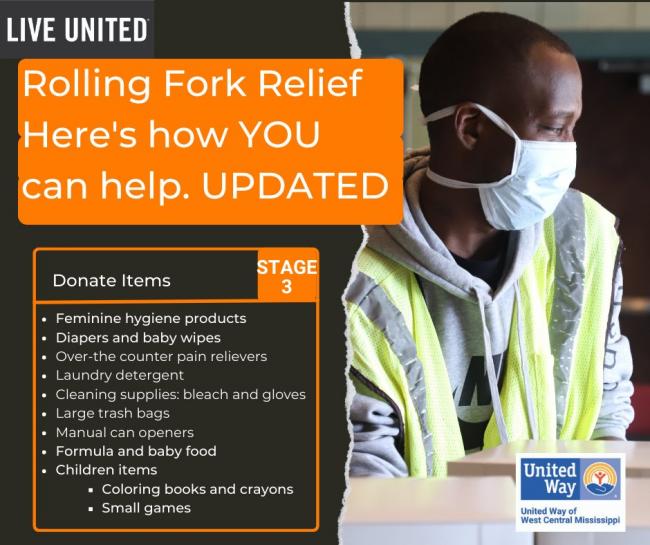 United Way of West Central Mississippi is collecting the following items to be distributed to the Rolling Fork Community. Warren County Emergency Management Agency requests these items:
Money
Feminine hygiene products
Diapers and baby wipes
Over-the-counter pain relievers
Laundry detergent
Cleaning supplies: bleach and gloves
Large trash bags
Manual can openers
Paper Towels
Paper Plates
Plastic Cups
Plastic Cutlery
Napkins
Gallon jugs of water
Formula
Baby Food
Snack Packs of chips, crackers or cookies
Coloring books and crayons
Children's small games
Please drop the requested items at the United Way of West Central MS - 920 South Street, Vicksburg, MS. Monday-Friday from 9am-2pm. There will be several trips being made to the affected area with donations. Thank you for your support, prayers and love. Please also consider donating monetary funds, 100% of your donation will go directly to the tornado-stricken area.